This article and report was originally published in the UK. We believe it is relevant information for the Nordic countries as well.
The effect of the Brexit deal
With the dust now settling on the Brexit deal, the analysis is updated of its effect on real estate, in particular the UK. CBRE's new report looks at the detail of the actual deal, and early evidence from its implementation, across trade in goods and services, and labour and capital markets.

It forecasts Brexit's effect by property sector, in both the short and long term, including coverage of logistics, retail, office, residential, hotels and hospitality.

The uncertainty created by Brexit has generally been bad news for UK real estate to date. But with certainty returning to the UK market, the longer-term picture is more balanced. The effect of Brexit now depends very much on how the UK government, and UK firms, respond to the challenges and opportunities it presents.
The future
Of course, Brexit is not actually fully settled yet. A range of grace periods, transitional timelines and unfinished business mean that some sectors of the economy, notably financial services, are still (at least partly) in the dark about what Brexit means for them. We have set the future timetable with some of the key Brexit events ahead, see below.

Brexit disruption might continue for longer than expected, or the COVID-19
pandemic means that political or logistical priorities have been elsewhere. If so, we expect that many of these deadlines will be extended.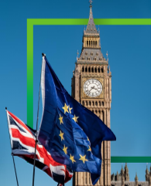 Here you can find the full report >>
For the full range of CBRE's Brexit analysis, visit our Brexit homepage here.