Patrik Kallenvret, Head of Capital Markets, Nordics, welcomed a great number of participants to the live Client Forum Webinar. During the hour, CBREs advisors around the world presented their insights.
The Agenda
The agenda and speakers covered Global, EMEA, and the Nordic real estate markets. It was as follows;
Welcome – Patrik Kallenvret

Global Update – Spencer Levy

European Office Market Outlook – Jonathan Hull

European M&A Landscape – Benjamin Rouah

Nordic Real Estate Markets – Jørgen E. Arnesen & Patrik Kallenvret

Closing – Patrik Kallenvret
Did you miss the Client Forum 2021 or would like to hear the presentations again?
Click here to see the Webinar >>

Please contact any of the speakers or your CBRE advisor if you have any questions.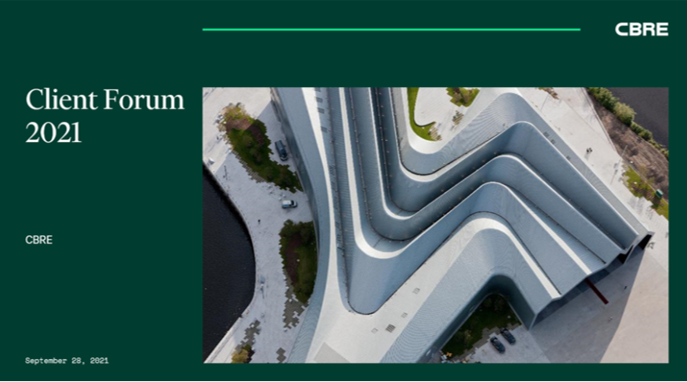 Save the date!
Our next event is the Nordic Market Outlook 2022 seminar on February 10, 2022. Contact your CBRE advisor if you would like an invitation.