COP 26 is taking place in Glasgow where our world leaders update their plans for reducing emissions. The question we all want the answer to;
- Are we doing enough?
Please see a report and the ESG Webinar link in the article.

There is more to be done
The short answer is no. Probably not a surprise. MSCI Net-Zero Tracker for 2021 estimates that emissions of the world's listed companies could cause temperatures to rise by 3 degrees Celsius (3°C) above preindustrial levels. Thus not preventing a climate disaster…
After 1,5 degrees temperature rise, we're expected to surpass the safe operating space for humanity (as described by Johan Rockström and his team working on the planetary boundaries concept). Simply put, the boundaries humanity must respect to keep the planet habitable.
Contribution from the Real Estate sector
From the same net-zero tracker, we get the numbers for listed companies within the Real Estate sector. Their average contribution to global warming is expected to reach 1,9 degrees if we continue in the same manner as current. Our sector is on a good path to start with, but we aren't aiming to target near enough. We need to accelerate or race to net-zero. To a great extent, this will involve improving the performance of the existing building stock, which is rated energy in-efficient up to 75%.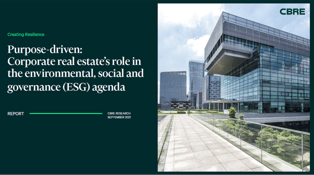 On the positive side, there is a steadily increasing demand for ESG aware landlords among the tenants. One of several findings in our report Purpose-driven: Corporate real estate's role in the environmental, social, and governance (ESG) agenda. Click here to read the report.
What is ESG?
ESG is the consideration of Environmental, Social and Governance factors in how businesses are managed and operated, both internally and throughout their supply and value chain. Achieving an organization's ESG goals requires effort across the enterprise with real estate being an important, but not singular, pillar of the overall strategy.

Public commitments to meet zero-carbon targets are increasingly common
More than 30% of global Fortune 500 companies now say they have either achieved a climate goal or are publicly committed to doing so by 2030 — a significant increase from just 6% in 2016, a year after COP 21 and the Paris agreement.
Climate goals in the Nordics
On a Nordic level, the climate goals are formulated slightly different, whereas
- Finland aims to become carbon-neutral in 2035
- Denmark is committing to reducing emissions by 70% from 1990 levels by 2030
- Sweden's target is net-zero emissions by 2045
- Norway's target is to reduce emissions by at least 50 %, and towards 55 % by 2030 compared to 1990 levels
What is Net-Zero?
Net-Zero Carbon is defined by the World Green Building Council as "when the amount of CO2 emissions released on an annual basis is zero or negative". A net-zero carbon building is a highly energy-efficient building that is fully powered from on-site and/or off-site renewable energy sources and offsets.
The roadmap to Net-Zero Buildings - calculate, target, reduce, increase and offset
A summarized roadmap to net-zero building can be described as taking the following steps;
Step one is to calculate your actual emissions today. Preferably in Scope 1-3 as defined in the greenhouse gas protocol.

Target your year, for your deadline
(match or exceed your national goal, 2050 as an absolute deadline)

Reduce your operational energy use

Increase renewable energy supply

Offset any remaining carbon
Net-Zero carbon across the building lifecycle
There are several opportunities during the building lifecycle to address a net-zero carbon strategy. Addressing different ESG factors isn't a one-time thing, it's a continuous effort. Work together with buildings and portfolio stakeholders to have that zero goal as a common top priority. Identify joint endeavors and fairly share the costs and benefits of different optimization activities.
Enable a wide approach
Instead of addressing one asset at a time, we advocate a portfolio-wide approach to have a greater effect. That may be achieved by developing net-zero carbon policies and procedures for:
Investment committee and due diligence

Development, refurbishment and fit-out standards

Management and operational standards to include green leases
The new Net-Zero Standard
In October Scienced based targets initiative launched their new Net-Zero Standard. It's a tool and guidance to validate that your net-zero target goals and activities are scientifically aligned with the Paris agreement. The standard has been tested in a pilot phase, where some of our clients have been involved.
CBRE aims to be Net-Zero by 2040
For us, this means in our own operations as tenants, building owners, and within our line of business and services. ESG is always part of the conversation and our work with clients. We are over 100 specialists within EMEA and four in the Nordics to help you whenever needed on your ESG journey. Contact us to discuss how we can accelerate your position within sustainability.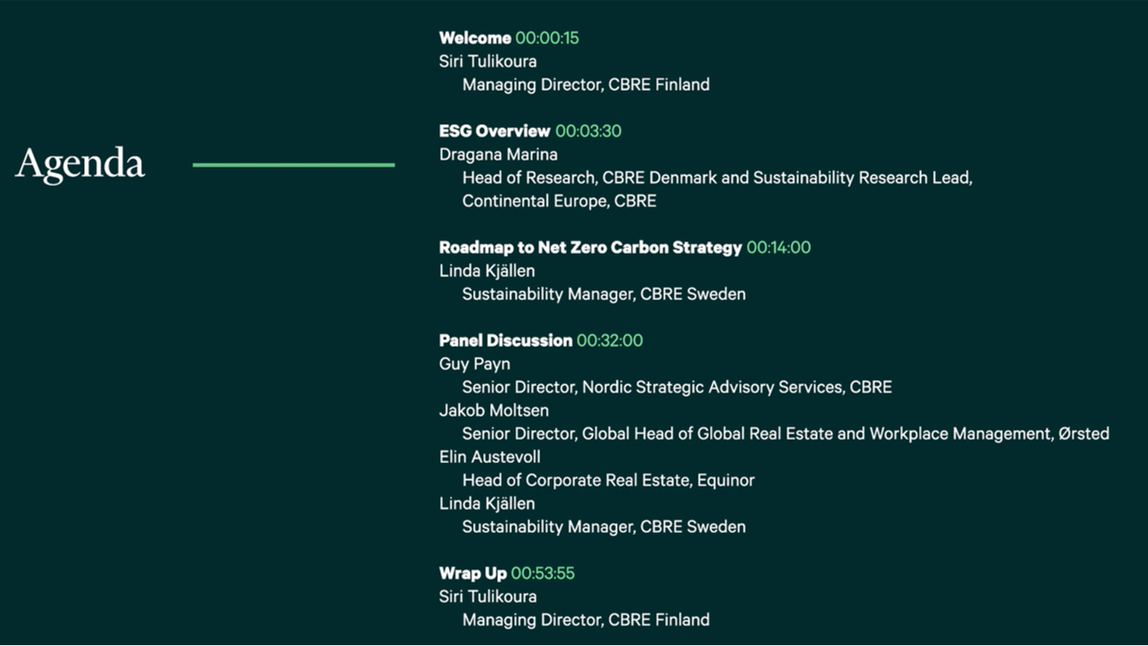 Full throttle in the race for zero!
Download the report: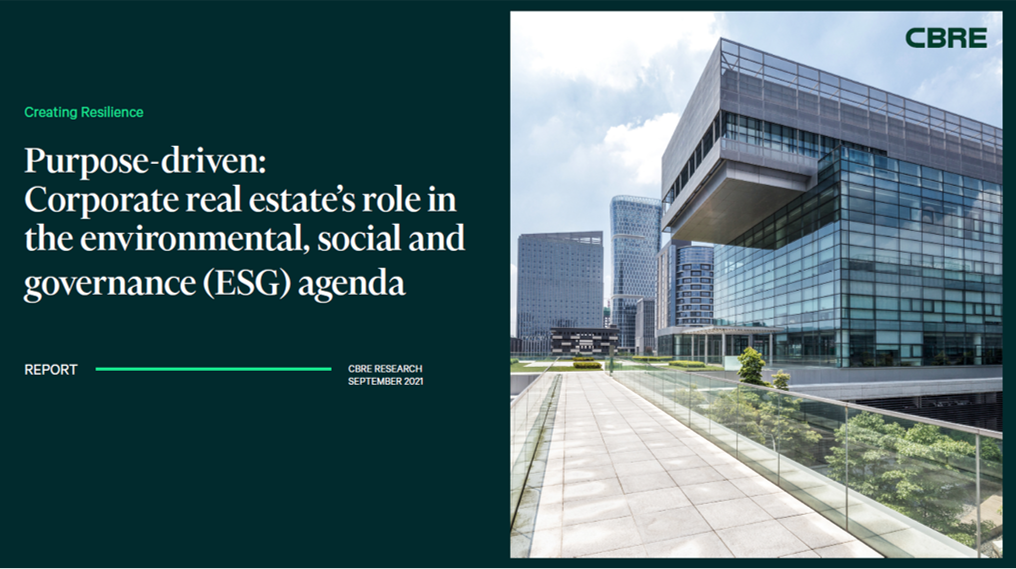 Do you have questions or would like to book a meeting to discuss the standards? Please contact Emma Oterwik in Norway, Niklas Wiik in Finland, Linda Kjällén in Sweden, and Dragana Marina in Denmark. All of our experts work in the Nordic Sustainability Team.
Please visit the below articles if you would like to read more: