CBRE Nordics organized a successful hybrid event in Munch Museum in Oslo on the 10th of February. The speaker lineup consisted of CBRE's in-house experts as well as guest speakers from different sectors and industries.
Global Outlook
Richard Barkham, CBRE's Global Head of Research and Chief Economist, started the event with a round-up of the global economy and real estate markets. Global economic recovery from the pandemic was well underway, despite rising inflation and upward trending interest rates would be the key topics to keep a close eye on in 2022. Through positive development in the economy, the real estate markets rebounded in 2021, and the sentiment was positive going into 2022.
GDP Growth outlook for 2022
European and Nordic Market
After Richard Barkham's presentation, the focus was turned to the European and Nordic markets. Jos Tromp, CBRE's Head of Research for Continental Europe, and Patrik Kallenvret, Head of Capital Markets in the Nordics, presented the outlook for European and Nordic economies and real estate markets.
Both European and Nordic real estate investment reached new record highs in 2021, and Jos highlighted that the return to the office will be the theme for 2022. Patrik pinpointed that Nordic economies and real estate markets saw a remarkable rebound in 2021, and the recovery is well underway and will be extended into 2022.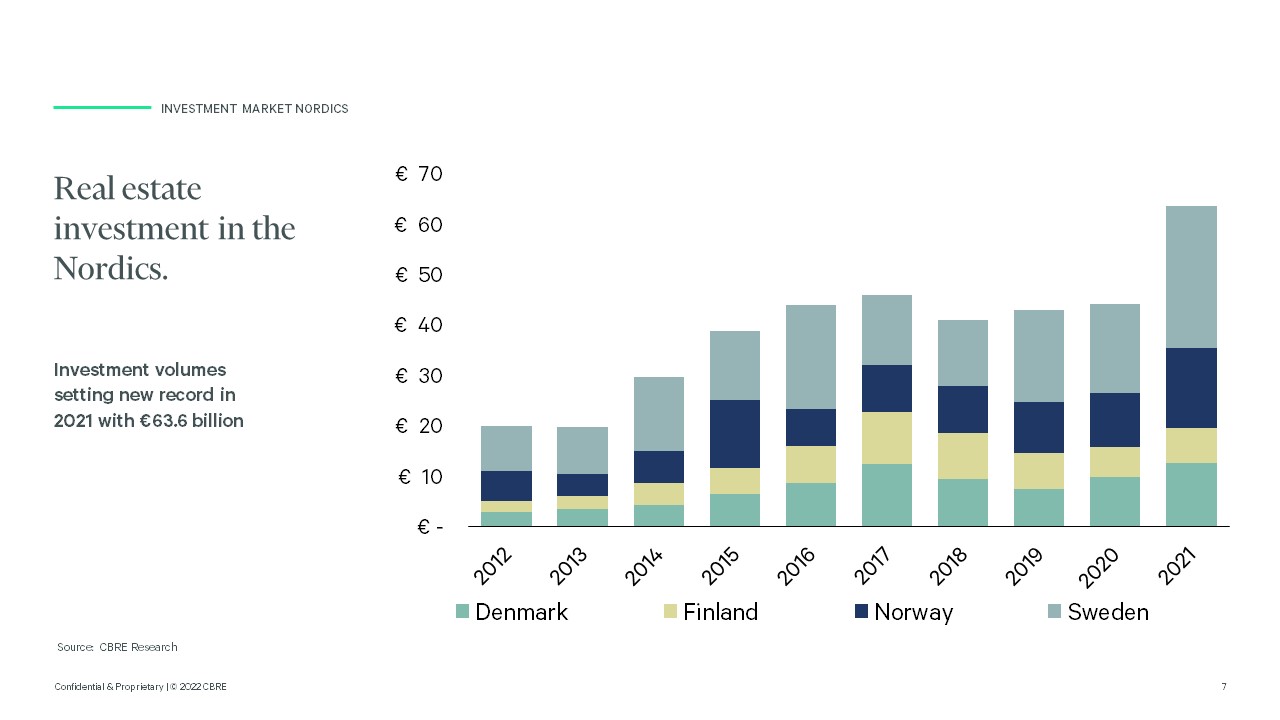 The key takeaways from Jos and Patrik's presentation were
ESG factors and sustainability will move to pole position across all sectors

Multifamily and Logistics sectors will remain strong, offices are on the path to recovery and retail will see more access to capital as economies are opened full-scale

Office leasing will accelerate & occupier market recovery continues in 2022
A closer look into Life Sciences and Data Centres
After the market overview by Richard, Jos and Patrik, the event took an in-depth look at the growing alternative sectors in real estate, life sciences and data centres.
Life Sciences
Joanne Henderson, Head of Life Sciences EMEA, Advisory & Transaction Services at CBRE, presented in a keynote session the rising asset class of life sciences. She highlighted the importance of public and private cooperation and the strength of Nordic countries in scientific collaboration as the key drivers for Nordic life sciences.

Life Sciences sector highlights in CBRE Nordics Outlook session
Joanna's keynote was followed by a panel session, and she was joined on the stage by Idar Kreutzer, CEO from Finans Norge and Michael Swank, Senior Managing Director, Real Estate Group from Blackstone as well as CBRE's Patrik Kallenvret.

According to the panel, Nordic countries have an excellent foundation of high-quality universities and research communities and a positive trend of collaboration between startups and governments. Panellists agreed that the level of funding will need to be increased to sustain the positive trend and growth prospects for the life sciences sector.
Data Centres
Next in line was the session for another interesting sector; data centres, where CBRE's Kevin Restivo, Research Director, Data Centre Solutions EMEA, Advisory & Transaction Services, held a keynote on the recent development and outlook for the European and Nordic data centre market.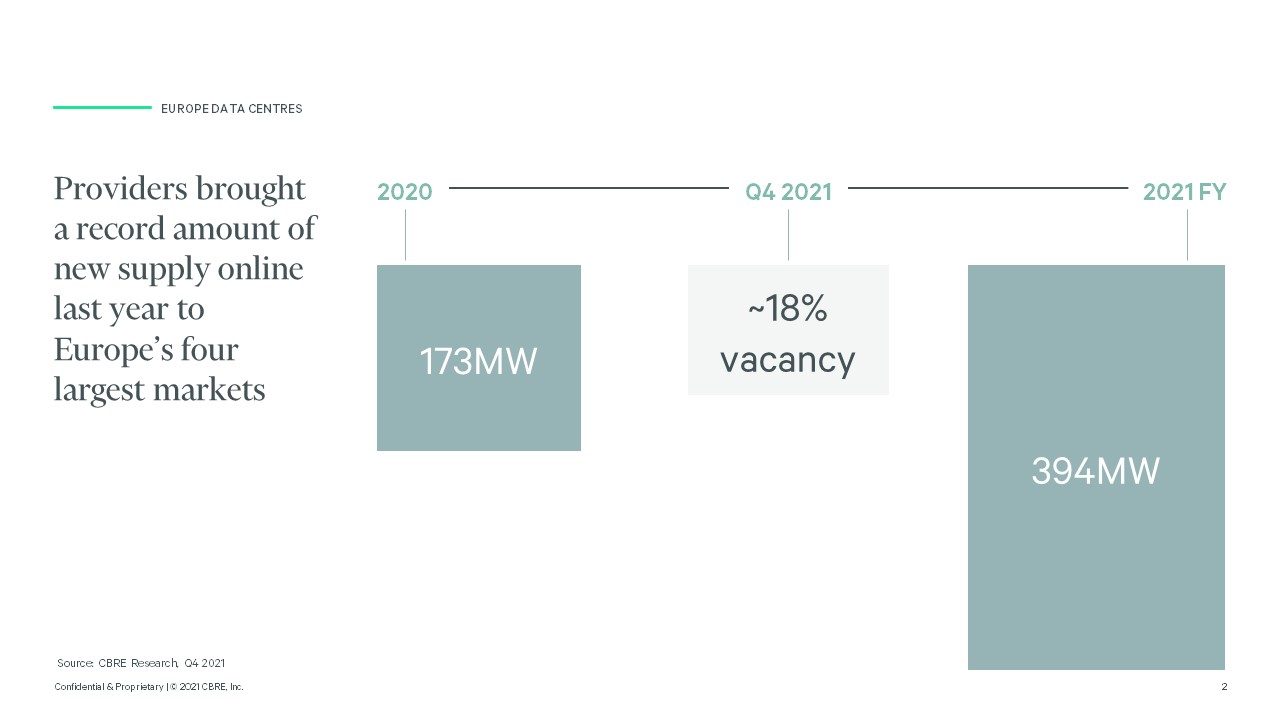 There is no slowing down in sight for data centres, and Kevin pinpointed that the growth would continue in 2022 as the demand for more data infrastructure and cloud services remains strong. Norway and Sweden see more and more interest in data centres, and the lower cost of renewable energy and land is one of the reasons why these countries see increased investments from hyperscalers and local operators.

Kevin's presentation was followed by a panel discussion with Jon Gravråk, CEO, Bulk Infrastructure and Alexander Stensrud, CBRE's Head of Capital Markets in Norway. The panel discussion concluded that the overwhelming demand for data centres is extending to the Nordic countries, and all Nordic markets have already witnessed a strong increase in investments into data centres and hyperscalers.


Download our Nordic Country-specific reports
or