PRESS RELEASE: Office buildings that meet Environmental, Social & Governance (ESG) standards are commanding significantly higher rental levels in Continental Europe than their non-certified counterparts, according to a new analysis from global real estate advisor, CBRE.
CBRE studied the relationship between sustainability certifications and the rents that office buildings achieve. On average, CBRE found a 21% rent premium for certified office buildings compared to non-certified assets over a five-year period. In Copenhagen, Barcelona and Amsterdam, the premium was as high as 29%, 27% and 26%, respectively.
The rental premium is largely driven by benefits associated with sustainable buildings, including lower operating costs, enhanced corporate reputation and increased occupant comfort, well-being and productivity. These benefits can be monetized in rental value. The findings also indicate the considerable potential for a 'brown discount' for properties with relatively weaker sustainability performance.
Across all Continental European cities that CBRE analysed, certified buildings had lower vacancy rates and higher leasing velocity than the average for the local market as a whole. The performance gap was particularly striking in France. In Paris and Lyon, the vacancy rate on certified stock was as low as 1.5% and 0.5%, respectively (as of H1 2021), compared with 6.7% and 4.8% for the entire market. Looking ahead, CBRE expects the vacancy rate gap to grow as wider adoption of ESG agendas drives a greater preference for certified office stock.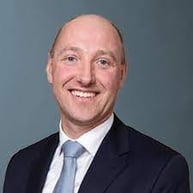 Jos Tromp, Head of Research, Continental Europe, CBRE commented:
"The report demonstrates that the benefits associated with sustainable buildings are capitalized into market value. In the last five years, certified office building take-up has risen from 24% of the market to 31% in the main markets across Europe, confirming that leasing activity is increasingly linked to ESG agendas. As commitments to decarbonize increase across the globe, we expect demand for sustainable buildings to further accelerate. However, it is worth noting that buildings with strong environmental performance also tend to be newer, state-of-the-art assets so it can be challenging to pinpoint the extent of the rental premium attributed to sustainability certification. More research is required across the industry to fully quantify the value of certification."
Read more:
Is Sustainability Certification in Real Estate Worth It?
Read the full report to understand the relationship between sustainability certifications and rents achieved.

Read more from the Nordic Teams at CBRE's Nordics Real Estate Blog: https://www.nordicsrealestate.com/
Please follow and share news from CBRE Nordics at
Linkedin https://www.linkedin.com/company/cbre-nordics and
Twitter https://twitter.com/CBRE_Nordics
Nordic expertise. Global perspective.
---

About CBRE Group, Inc.
CBRE Group, Inc. (NYSE: CBRE), a Fortune 500 and S&P 500 company headquartered in Dallas, is the world's largest commercial real estate services and investment firm (based on 2020 revenue). The company has more than 100,000 employees serving clients in more than 100 countries. CBRE serves a diverse range of clients with an integrated suite of services, including facilities, transaction and project management; property management; investment management; appraisal and valuation; property leasing; strategic consulting; property sales; mortgage services and development services. Please visit our website at www.cbre.com.
---
Contact:

Jos Tromp
Head of Research,
Continental Europe
Dragana Marina
Head of Research,
CBRE Denmark
Yvonne Ehinger
Head of Marketing and Communications,
Nordics