CBRE's Colin Waddell, MD Nordic region, sends our holiday wishes to clients, partners and employees.
Dear all,
Christmas and 2023 are just around the corner and I would like to start today by taking the opportunity to thank you all, for your efforts and dedication throughout this year. I am sure that most of you are looking forward to the holidays and spending time with your loved ones.
I would like to take this opportunity to thank our clients for all the interesting and developing assignments we have been trusted to work with during the year. It is you, our customers, who inspire us to do our best. Of course, I would also like to thank all our people at CBRE, in the Nordic countries and internationally. I am both proud and grateful to be a part of CBRE and to partner with so many great business partners.
Environmental, Social and Governance (ESG)
ESG is gaining importance for all of us. During the year we have strengthened our market-leading position as the commercial real estate provider in this area. We have senior sustainability experts in each country within the Nordic region and with over 100 specialists in Europe, it gives us broad competence and experience within ESG. To mention one of our Thought Leadership reports, Dragana Marina just published our valuable report "Is sustainability certification in real estate worth it?" Please contact your advisor if you want to hear the details of the report.
The Markets
The Nordic market is the third largest real estate market for transactions in the entire European region after Germany and the United Kingdom. The CBRE Nordic Capital Markets team was very proud to advise Nuveen on the sale of Nova Lund shopping centre to Skandia Fastigheter, in Sweden. The shopping centre comprises circa 70 shops and restaurants across 26,000 sqm, with tenants including H&M, Clas Ohlsson, Stadium and Jysk. It is widely recognised as the leading shopping centre in the area. We have been the advisor in many of the largest transactions.
Let's look at each country.
DENMARK
After the strongest ever first-haft year investment volume recorded in H1 2022, market sentiment in H2 was downbeat. In turn, this is expected to result in 2022 full year volume being 10-20% below the level recorded last year. High borrowing costs are likely to continue to impact prices and investment volumes. In line with interest rate increases, further correction in prime yields is expected.
The Danish Capital Markets team was involved in some of the largest deals in 2022. One of those was the sale of BoStad, a Danish residential property company with approximately 1,750 rental units in major cities across Denmark, to AP Pension. CBRE acted as the sole financial and real estate advisor to Castlelake for this transaction.
FINLAND
Despite the increased uncertainty, 2022 has been a strong year for Finnish real estate investment. The first half of 2022 was the strongest on record with investments totaling €4.6 billion, and year-to-date investment volumes have nearly reached the €7 billion threshold with €6.8 billion (end of November 2022). In 2022, 51% of total investment has come from cross-border investors, and 53% of the total volume has landed in the capital city region. The residential sector remains the largest sector in 2022 with 31% of the total investment volume of €2.1 billion, followed by social infrastructure (25%, €1.7 billion) and retail (17%, €1.1 billion). Office investment has reached €1.0 billion with 15% of total investment, and the industrial and logistics sector has attracted €770 million and 11% of total investment in 2022.
Higher market uncertainty and shift in the pricing environment are visible in the latest moves in the sector prime yields in Finland, while Finland's 10-year government bond yield has risen above the 2.5% mark during the fourth quarter. Residential and office prime yields have moved out by 70 to 85 basis points during 2022 and are currently standing at 3.60% and 3.85%, respectively. Prime I&L yield has increased by 90 basis points to 4.75% and prime yield for social infrastructure has moved out 50 basis points to 4.60%. Further yield decompression is expected in the last quarter of 2022 due to the increased cost of capital and rising interest rates.
The largest transaction of 2022 in the Finnish market was Orange Capital Partners' acquisition of over 2,200 apartments from Starwood and Avara in August, where CBRE advised the seller. There are several deals in the pipeline for the Finnish market, and the market activity is expected to pick up in 2023 despite the weakened economic outlook and higher uncertainty.
NORWAY
The Norwegian CRE investment market had a euphoric start to the year as the first quarter was the strongest on record, but the activity has gradually slowed as rising inflation and interest rates introduced added uncertainty. At the end of November, the investment volume reached NOK 102 billion and we expect the total volume for 2022 to be around 30 percent lower than the record-breaking 2021. Close to 27 percent of the transaction volume involves international investors, on either the buy- or sell-side. Office is still the largest sector with 26 percent of the total investment volume, closely followed by Industrial & Logistics (24 percent) and Retail (19 percent).
The Norwegian 10-year government bond yield reached levels we have not seen since 2011 with a top of 3.8 percent in late October, before falling below 3 percent in mid-December. The effect on investors' cost of capital has put pressure on property yields. Currently, the prime office yield has expanded by 75 bps to 4.0 percent, prime I&L yield by 100 bps to 4.80 percent, and prime retail yield by 60 bps to 4.50 percent.
The Oslo office leasing market is characterized by low vacancy and development activity. Combined with the effects of soaring inflation, average rents have been pushed up by 9 percent YoY at the end of Q3. As CPI adjustments are the market standard, rents are expected to continue to rise in 2023.
SWEDEN
Sweden saw a substantial decrease in investment volume during 2022, from SEK 322 bn in 2021 to SEK 160 bn (15th of December). It is partly due to very strong comparative figures in 2021 when several large M&A deals took place like Akelius's sale to Heimstaden, Castellum's acquisition of Kungsleden and Corem's acquisition of Klövern. The other reason is of course increasing interest rates and rapidly increasing financing costs. Despite all of this, there is still a good chance it might come in as a quite normal year in line with the pre-pandemic years. Retail and I&L have had a strong year, whilst residential investment volumes have seen a substantial negative impact.
Office leasing volumes rolling 12 months have surpassed 700,000 sqm in Stockholm, which is the highest level in the last five years. The logistics vacancy rate is at 0.8% in the 10 mn sqm stock on our records, which makes it likely that we will see continued rental growth during 2023. The retail leasing markets have had a good year in 2022 but might see increasing headwinds as households consume less – however, discounts and groceries are likely to perform well also in 2023. In the investment market, retail is an excellent cash flow asset, and cash flow has become a much higher priority as the cost of capital has increased.
Conclusion
CBRE's Nordic business and teams have grown and/or consolidated in all aspects. In our meetings, our clients appreciate to meet and talk with our advisors from multiple parts of the business, from all Nordic countries. Our advisors and research analysts continuously share their knowledge and experience at the Nordic Real Estate Blog.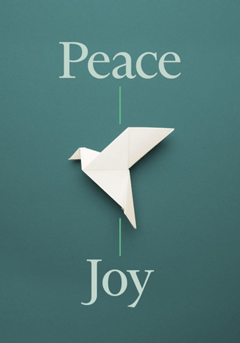 In just a few days, the holiday season will be here. After the Christmas and New Year celebrations, we are back and look forward to continuing to strengthen your business and create value together. Please make sure to save the date for the Market Outlook 2022 Event in February 2022. Please contact your advisor at CBRE to receive your invitation.
My best wishes and happiness to you, your friends, your family and all your loved ones. I hope you, together with me look forward to a successful 2023!
Once more, thank you, takk skall du ha, kiitos and a Happy New Year.
//Colin