CBRE's Nordic business and teams have grown in all aspects. CBRE's Nordic MD, Colin Waddell, looks back at 2021 and sends our Christmas wishes in a video to clients, partners and employees.
Christmas is just around the corner and I am sure that most of you look forward to the holidays. The Covid-19 pandemic is not over yet, but we hope that the current wave will soon subside. With that said, I hope you and your loved ones are well.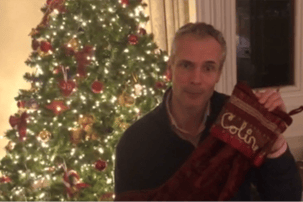 I would like to take this opportunity to thank our customers for all the interesting and developing assignments we have been trusted to work with during the year. It is you, our customers, who inspire us to do our best.
Of course, I would also like to thank all our people at CBRE, in the Nordic countries, and internationally. I am both proud and grateful to be a part of CBRE and to partner with so many great customers.
I hope and wish that our customers, employees, and partners can enjoy a beautiful, Nordic Christmas. Take the opportunity to meet your loved ones and recover. I sincerely hope that you will be able to use the Christmas holidays for reflection, rest, and play.
After the Christmas and New Year celebrations, we are back and look forward to continuing to strengthen your business and create value together. Please make sure to save the date for the Market Outlook 2022 Event, February 10, 2022. Please contact your advisor at CBRE to receive your invitation. It is a hybrid event, based in Oslo, Norway.
I am convinced that 2022 will be a year full of hope and new opportunities. Together we create change and a better future.
Stay well!
/Colin