Christmas and New Year are coming soon, it's time for some good wishes and to say thank you for this year. Read the reflections on 2020 by CBRE's Nordic Managing Directors Colin Waddell (Finland & Norway), Per Weinreich (Denmark) and Patrik Kallenvret (Sweden).

First out to send his greetings is Colin Waddell. He is the Managing Director for both CBRE Finland & CBRE Norway. He starts with his regards looking at the Finish market.

Dear All,
Finland is faring relatively well in the pandemic compared to peer countries despite the second wave. Finland has been streamlining its governmental guidelines and restrictions to adjust to the rise in COVID-19 cases and has succeeded in these measures better than its European peers and neighbouring countries. In comparison, Finland has 75 deaths per million people against the higher rates in Sweden, Germany and Russia, where the numbers are respectively 700, 227 & 292 deaths per million people (Oxford University – 6th of December 2020 data). The Finnish economy has so far managed to survive better than its key trading partners in Europe with the GDP contracting 2,2% in the first three quarters (y-o-y) whereas the Eurozone economy decreased by 4,4% in the same period. CBRE Research expects the gradual recovery to start in the first half of 2020 with hopes of the vaccine process to proceed to the extensive mass vaccinations early in the year. The vaccination against the virus and the massive stimulus measures performed by the European Central Bank and the Finnish government should help the economy to recover and get back on the trail of growth. The Finnish economy is expected to grow by 2,7% in 2021, according to the estimates by Bank of Finland.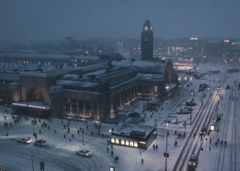 Finnish real estate markets continue to reflect the uncertainty from the pandemic. The investment volume, year to date, in Finland is €5.04 billion, down nearly 19% compared to the same period last year. Finland has had the largest share of foreign investment capital in the Nordics in recent years with a three-year average of 61% and the trend has continued in 2020 as well with 60% of invested capital coming from cross border investments. As general uncertainty in the market subsides and travel restrictions are lifted, foreign investors will again return to the Finnish investment markets on a wider scale. Industrial and Residential are seeing tailwinds in the current market environment and the positive market sentiment for these sectors is expected to continue. The Retail sector is more troubled and divided into resilient (groceries, DIY) and challenged segments (fashion, luxury). The Office sector remains to be challenged by partially closed offices and 'WFH' policies, but the hybrid working models and flexible office spaces will remain a hot topic in 2021, while the economy is cautiously reopened. Gradual recovery and a rebound in real estate investment activity is expected in 2021 and the most preferred sectors in the Finnish market continue to be Logistics, Residential and Care.

And looking at Norway.
After a promising start to the year, COVID-19 effectively put a damper on investment activity in mid-March. However, a forceful response from Norwegian authorities allowed society to return to a type of 'normal' fairly swiftly, combined with a significant drop in interest rates, helped the CRE investment market to recover quicker than expected after the summer. By mid-December, CBRE has registered nearly NOK 98 billion of closed transactions this year, making it likely that 2020 will surpass the NOK 100 billion of 2019 and become the second-strongest investment year on record.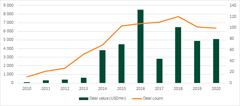 In parallel to activity picking up, yields for the best office and logistics properties have come down as a result of the significant drop in interest rates. We generally expect these favourable market conditions to last over the coming years, allowing investors to benefit from a recovery in the leasing market, which is expected to begin as the upcoming vaccination programme in Norway starts yielding positive effects.
Best wishes for the festive season.
/Colin
The next regard is from Per Alexandar Weinreich, Managing Director, CBRE Denmark.

Denmark, together with the other Nordic countries, seems to have done relatively well compared to the majority of developed economies. Denmark, Sweden and Norway have experienced more or less uniform declines in GDP and private consumption in the spring, although there were differences in the prevalence of infection and the degree of containment measures. The preliminary GDP figures for Denmark show a decrease of 8.3% during the first half of the year, and in the second quarter alone, GDP contracted by a record high 6.8%. At the same time, employment fell by almost 100,000 people. But despite these quite dramatic figures, the downturn in the Danish economy was in the mild end in comparison with many other European countries. This is largely driven by the fact that Danish production has not been shut down and because the composition of our production is less cyclically sensitive than in, for example, Germany and Sweden. Besides, the corona crisis has led to one of the most significant fiscal policy initiatives in recent times in Denmark, where relief packages and stimulus measures have been put in place to help economy. Moreover, Danish companies were also relatively well secured when the corona crisis started. The Danish economy is expected to grow by 3.8% in 2021, according to the estimates by CBRE Research.

Amid the pandemics, the Danish commercial real estate market has performed better than the majority of other European markets. Total real estate investment volume in Denmark reached DKK 11bn in Q3 2020, an increase of 11% on the same period last year. This brings investment volume in Denmark to DKK 37bn for the first nine months of 2020, 10% up on the same period last year. The fourth quarter is well on the way to match the volume recorded a year ago, bringing thus the total 2020 investment volume above the level recorded in 2019.
The current situation has had a divergent impact on pricing. On one hand, we have seen continued competition for Multifamily and Logistics assets, as well as prime Offices. On the other hand, pricing has come under pressure for value-add Office properties as well as Hotels and mainstream Retail. A flight-to-quality trend is expected to continue. Occupiers are seeking high quality, flexible and healthy workspaces, which is echoed in investor appetite.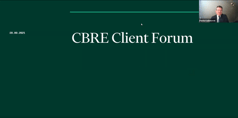 CBRE remains optimistic and expects the market to develop in the positive direction in 2021. Moderate repricing is expected on riskier strategies, although limited market evidence yet at the exception of a few cases. Repricing across the retail, hotel and selected alternative sectors, as well as value-add strategies across traditional sectors, may intensify in the short-term.
Best holiday wishes,
/Per

And now over to Sweden where Patrik Kallenvret, Managing Director, CBRE Sweden gives his reflections and regards.
A very special year is coming to an end. It's time to sum up and it is undeniably a year that many will remember. I want to start by saying that I really hope that you and everyone around you are well.

We at CBRE in Sweden managed to manoeuvre well through the first and even now in the second wave of the pandemic. We do a better result than budgeted. With that said, I would like to express my great gratitude to all employees and clients.
I would like to mention some of the great deals we made during the year, even though you may have already heard or read about them in the media.
On the transaction side, we have completed fantastic deals. At the beginning of the year, we were advisor to PostNord Group, which sold a large logistics portfolio in Sweden. And logistics is one of the areas we have grown in during the year. In our latest report Logistics Viewpoint, you can read more about the logistics markets in the Nordic countries. Other deals I want to mention is the one together with Atrium Ljungberg, and the sale of Farsta Centrum. A deal of SEK 4 billion. We were also advisers to GLL Real Estate Partners, a fund manager who was commissioned by South Koreans to invest in Sweden for the first time, when they bought Bråviken Logistik.
To meet market demand, the Capital markets team has been expanded and strengthened by establishing a Nordic team during the year. It is a 60-strong pan-Nordic team that provides our customers with a fully integrated range of transaction, capital advisory, corporate finance and analysis services for Swedish and international customers.
I stop for a moment in the Nordics to mention that we have formed several teams that work at the Nordic level, in addition to their national assignments. In addition to Capital Markets, CBRE appointed Amanda Welander Head of Research, Nordics. Our research experts are often skilled team who analyses data and looks into the future.
To look further at our Swedish business, I want to mention our valuation team. They did All-time-high 2019 and they are doing even better this year! On top of this, they won 1st place in this year's Euromoney. Congratulations! Our Swedish business and business areas came in first place in several categories in this year's Euromoney. Furthermore, it is also gratifying to share that we also came in first place for the Nordics, including Research. I am very proud over all our teams and colleagues in our Swedish business. Everyone really rolled up their sleeves during the year. Thank you all!
Looking forward, to 2021, it is with great anticipation and confidence. Now we see the sun on the horizon, the vaccines are on its way, the United States got a new president, and the underlying economy still feels strong. Although Europe is experiencing the second wave of COVID-19 with consequent shutdowns, once we get out on the other side, the markets will start to recover as early as 2021. (Although the recovery will take time.) We believe, however that the Nordic economies, both national and capital, are generally doing much better than many others in Europe.
CBRE remains optimistic and expects the market to develop in the positive direction in 2021. Moderate repricing is expected on riskier strategies, although limited market evidence yet at the exception of a few cases. Repricing across the retail, hotel and selected alternative sectors, as well as value-add strategies across traditional sectors, may intensify in the short-term.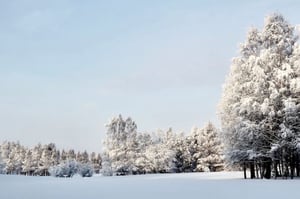 We have learned a lot during the year. We have a new everyday life with new ways of living and working. The market and our customers have changed, and we have adapted and are strong to end 2020 and look forward to 2021. Next year will be as special a year as this, but in a positive way.
Now Christmas is approaching, and I hope that you will all have a well-deserved and relaxing break with family and friends and that you can find ways to celebrate in a nice and safe way!
We at CBRE wish you and your family a Merry Christmas!
/Patrik


CBRE´s Nordic Real Estate Blog will return in January 2021. Until then, from all of us at CBRE Nordics to all of you - Merry Christmas and a Happy New Year!