Recently CBRE announced further appointments in its Nordic Team. Now CBRE is taking the next step for its Occupier Services within the Nordics. Together it strengthens CBRE's market position in the Nordics and respective country.
Occupier Services Team is growing stronger
The Occupier teams have now set up a Nordic organisation with clear focus and responsibilities. The Nordic Occupier Team is headed by Einar Schiefloe. He comments: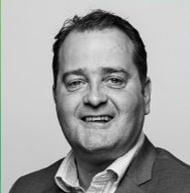 "We are investing a lot to enable to give the best service and advice to our clients and the markets in all Nordic countries. We have ensured that we have the experts in place to lead and strengthen the Occupier business. We are continuing our journey to become the market leader within this area."
New leader in Sweden
In addition to the new Nordic organization for Occupier Services a new Head of Occupier has been appointed in Sweden. It is Anders Hansén whom have been promoted as the leader in Sweden. Anders has worked at CBRE since May 2015. He is a very appreciated consultant and colleague in Sweden. Anders comments: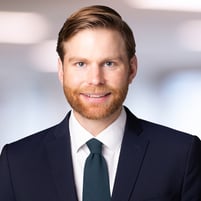 "I am very honoured take on this new role, and I am very eager to continue on the journey to become the market leader in the Nordics. I have worked at CBRE for the past five years and I have mapped out the plan for our next steps."
You can read more about previous announcements here: People, Finance and Marketing appoints a new team for the Nordic Corporate Functions. CBRE launches Nordic Teams for Capital Markets, PJM & BC and Research.
CBRE overall winner in the Nordics in Euromoney
CBRE won first place in multiple categories in this year's Euromoney Real Estate Survey. In addition to CBRE's first place in Advisers and Consultants Overall, CBRE also won in the following categories:
- Nordic and Baltic Advisers and Consultants Agency - Letting/sales
- Nordic and Baltic Advisers and Consultants Research
Nordic expertise. Global perspective.

Start your free subscription to the Nordics Real Estate Blog today. You find it here:
https://www.nordicsrealestate.com/
You can also follow our Nordics experts at:
LinkedIn: https://www.linkedin.com/company/cbre-nordics
Twitter: https://twitter.com/CBRE_Nordics
CBRE also have an award winning Swedish real estate blog: Sveriges Fastighetsblogg, along with the Danish blog Insights and the Norwegian blog Norges eiendomsblogg.
More Press Releases:
CBRE Strengthens Capital Markets Services in the Nordics.
CBRE appoints Amanda Welander as Head of Research, Nordics
CBRE appoints Colin Waddell as Managing Director for CBRE Norway, in addition to his position as MD for CBRE Finland.
About CBRE Group, Inc.
CBRE Group, Inc. (NYSE:CBRE), a Fortune 500 and S&P 500 company headquartered in Dallas is the world's largest commercial real estate services and investment firm (based on 2019 revenue). The company has more than 100,000 employees (excluding affiliates) and serves real estate investors and occupiers through more than 530 offices (excluding affiliates) worldwide. CBRE offers a broad range of integrated services, including facilities, transaction and project management; property management; investment management; appraisal and valuation; property leasing; strategic consulting; property sales; mortgage services and development services. Please visit our website at www.cbre.com.