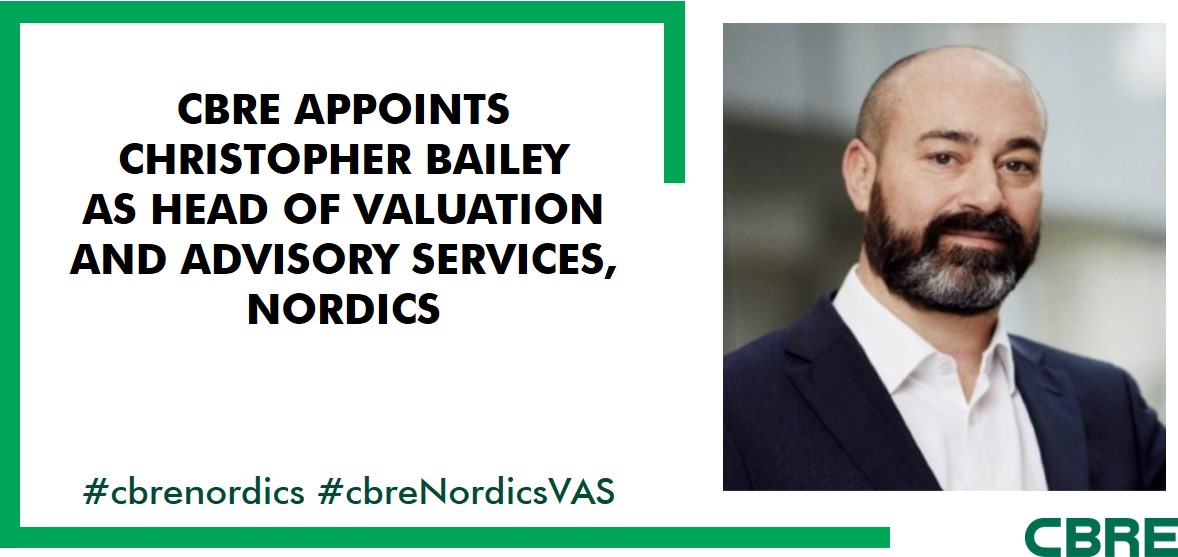 CBRE appoints Christopher Bailey as Head of Valuation and Advisory Services, Nordics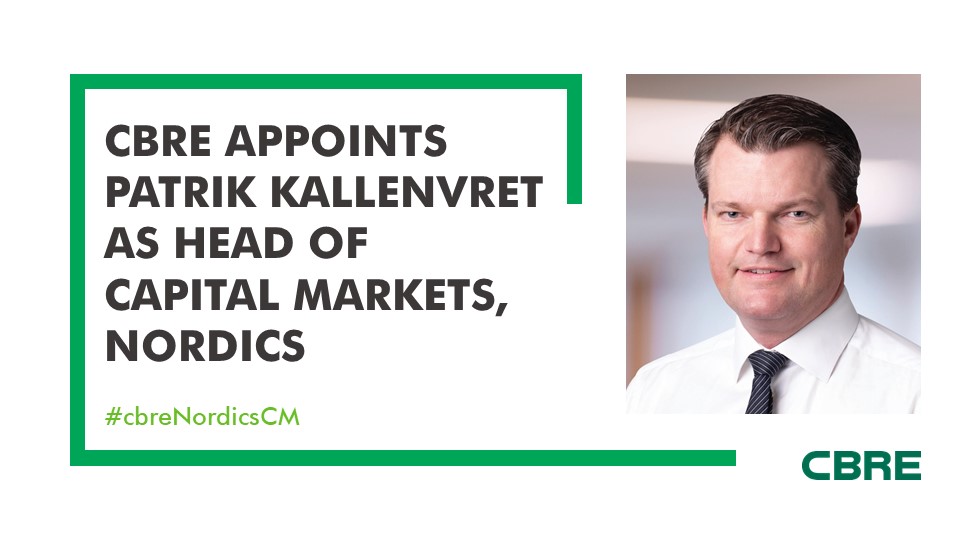 CBRE appoints Patrik Kallenvret to lead its Nordic Capital Markets business

CBRE has been named a winner of a 2021FutureEdge 50 Award from IDG's CIO. This prestigious honor is bestowed upon organizations pushing the edge with new technologies to advance their business for the future.
CBRE appoints Colin Waddell as Managing Director of Nordic Region
CBRE appoints Jorgen Arnesen to lead Real Estate Investment Banking in the Nordics
CBRE acted as commercial advisor for NREP Logicenters in the transaction in Norway.
Archive
Authors
About Nordics Real Estate Blog
At the Nordics Real Estate Blog, our experts highlight real estate topics related to Capital Markets and Research for the countries in the Nordic region.
You can follow our analysis of data and trends in the marketplace, read about our work, and meet many of our experts in different roles and functions. The purpose is simple and straight forward; we want to inspire and share our knowledge with you. Hopefully it will result in new insights for you and a fruitful dialogue. Happy reading!