COVID-19 has forced employers to change their view on what the workplace is and what it will be in the future. Our latest flash survey explores the attitudes among a wide variety of companies across the Nordic region.
Recently, CBRE Finland performed an Occupier Flash Survey. The survey results indicated that occupiers are increasingly adopting flexible ways of working and the hybrid office of the future will stand for teamwork and social cooperation. The interest for the survey was great so the Nordic team extended the survey to include all Nordic countries.
Below you find the topics which are explored in the CBRE Nordics Occupier Flash Survey. The survey has collected answers from 90 leading companies across the Nordic region, employing some 114,000 people.
• How are companies affected?
• What strategies are being employed?
• Which measures will become the new norm, if any?
Although working from and other types of workplace flexibility strategies are not unknown in the Nordics, these have not been widespread until recently, as COVID-19 has forced a revolution.
In the report you find the answers and summary. You can download the report here>>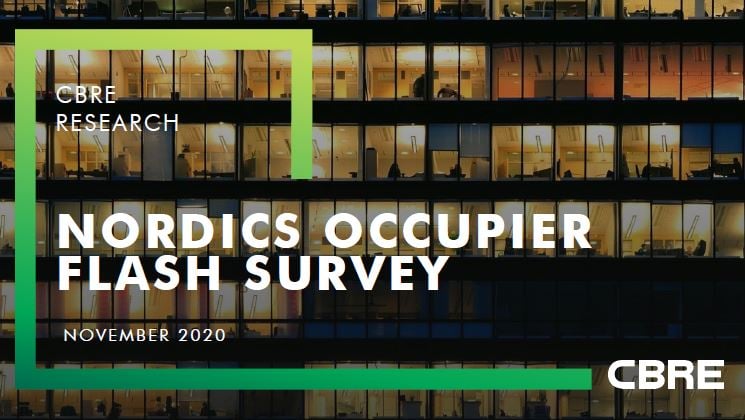 Please contact Einar if you have questions or if you would like to book a meeting with him or his colleagues.
Read the article about the Finish Occupier Flash Survey 2020.