Amsterdam – March 24, 2022 – CBRE has appointed Einar Schiefloe as Head of Occupier Services, Advisory, for Continental Europe, effective as of today.
This is a new role in Continental Europe which will ensure exceptional client outcomes.

CBRE sees a growing demand for occupier services, both in advisory and brokerage, in all asset classes. The COVID-19 pandemic, new ways of working, digitalisation and globalization are macro trends that have a significant impact on real estate portfolios. The appointment of Einar Schiefloe shows our commitment to grow our market leadership and support our clients with in-depth knowledge and experience across all markets.

With a career spanning more than 30 years, Einar has considerable experience in the real estate industry, Occupier business. In 2020 he took on the role as Head of Occupier Services, Nordics, leading a team of 75 professionals in the region, supporting both global Nordic-based companies with their real estate portfolios and global companies with their footprint in the Nordics. Einar will continue in this role, in addition to his new remit.

Guy Holden, Managing Director, Advisory & Transaction Services EMEA, said:
"We experience an increasing demand for strategic and operational Occupier services across Continental Europe. Einar brings extensive experience and knowledge from the Nordics, where he has built an industry-leading Occupier team to deliver high-quality services to our Nordic and international clients."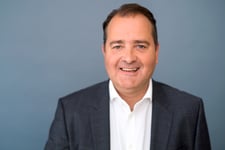 Einar Schiefloe, Head of Occupier Services, Continental Europe, Advisory Services, commented;
"As a longtime member of the real estate industry, focusing on the Occupier business, I look forward to delivering exemplary services to our clients in Continental Europe. I am very happy to join the Continental Europe team and look forward to working with clients and colleagues to realize the potential in the Occupier business."

Read more:
High demand for CBREs occupier advisory services

CBRE appoints Lise Klevan Dybwad as Head of Workplace Strategy, Nordics

Read more from the Nordic Teams at CBRE's Nordics Real Estate Blog: https://www.nordicsrealestate.com/
Please follow and share news from CBRE Nordics at
Linkedin https://www.linkedin.com/company/cbre-nordics and
Twitter https://twitter.com/CBRE_Nordics

About CBRE Group, Inc.
CBRE Group, Inc. (NYSE: CBRE), a Fortune 500 and S&P 500 company headquartered in Dallas, is the world's largest commercial real estate services and investment firm (based on 2020 revenue). The company has more than 100,000 employees serving clients in more than 100 countries. CBRE serves a diverse range of clients with an integrated suite of services, including facilities, transaction and project management; property management; investment management; appraisal and valuation; property leasing; strategic consulting; property sales; mortgage services and development services. Please visit our website at www.cbre.com.
---
Contact:

Einar Schiefloe
Head of Occupier Services, Continental Europe, Advisory Services
Phone: +47 900 37 295
Mail: einar.schiefloe@cbre.com
Yvonne Ehinger
Head of Marketing and Communications, Nordics
Phone: +46 73 349 8701
Mail: yvonne.ehinger@cbre.com