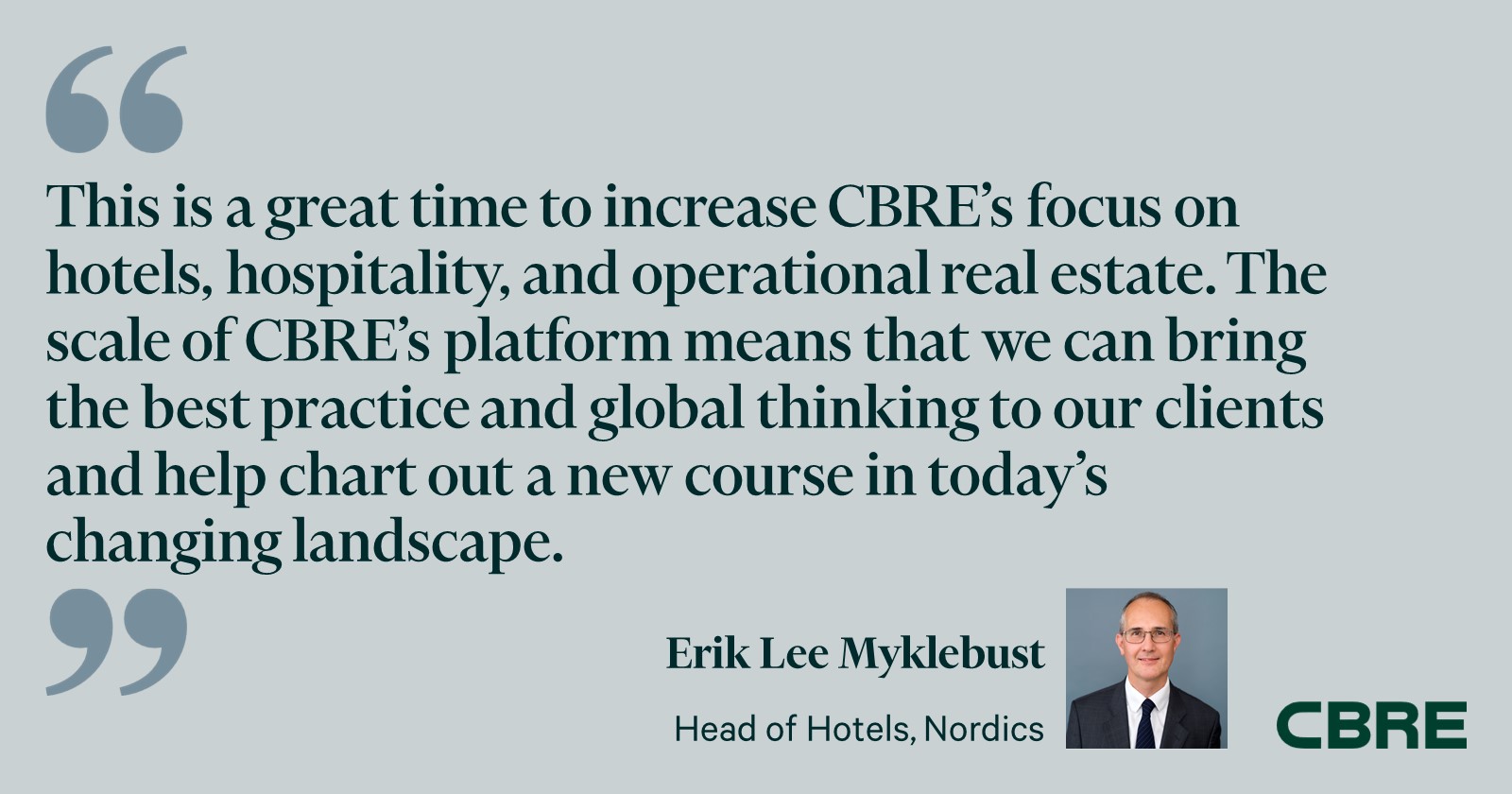 Erik Lee Myklebust has been appointed to lead the initiative and will be responsible for building and coordinating the team that will strengthen the delivery of CBRE's unrivalled, global hotel expertise to the region.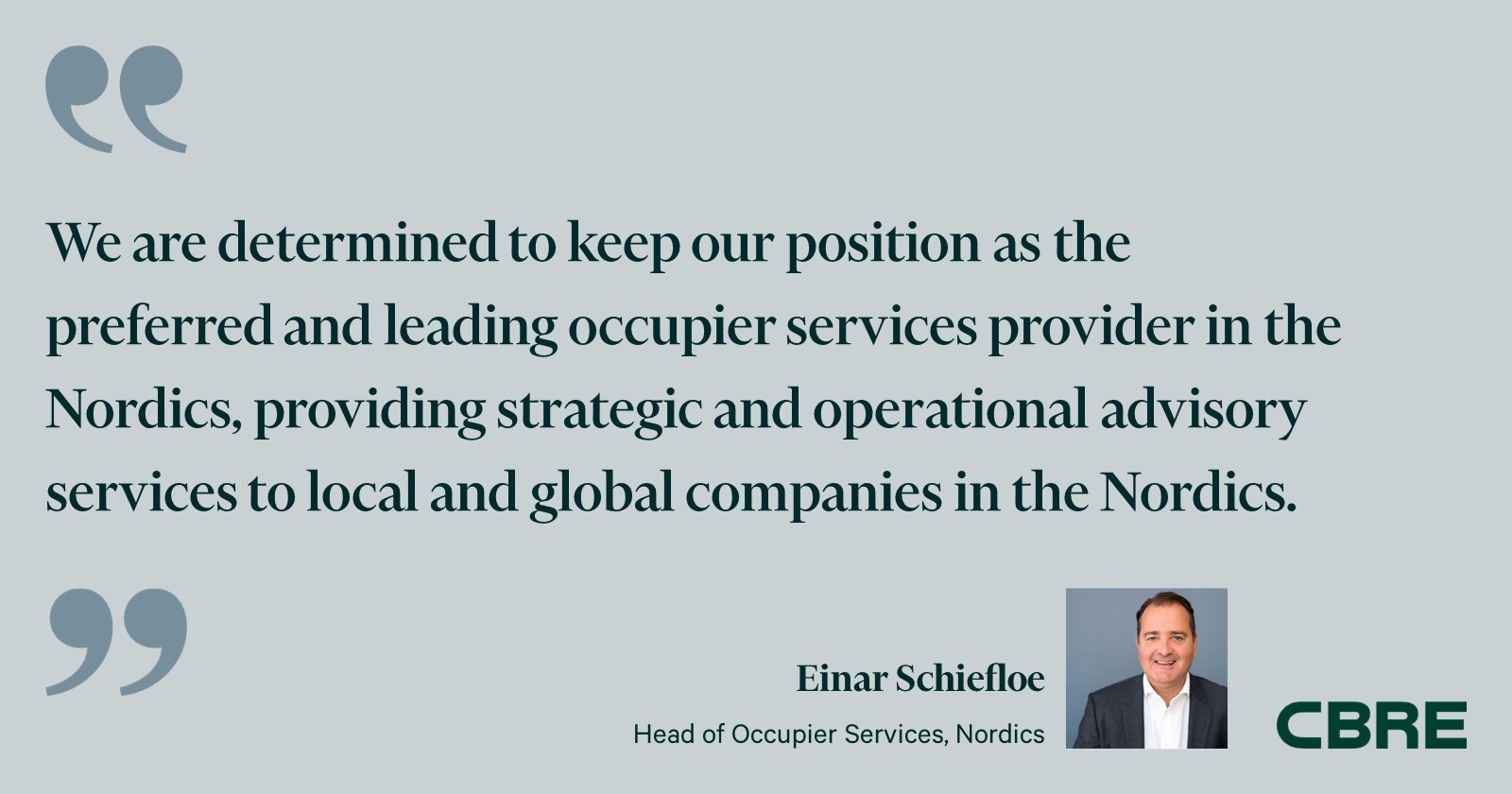 CBRE signs new Nordic occupier engagements across the region and hires several new key employees.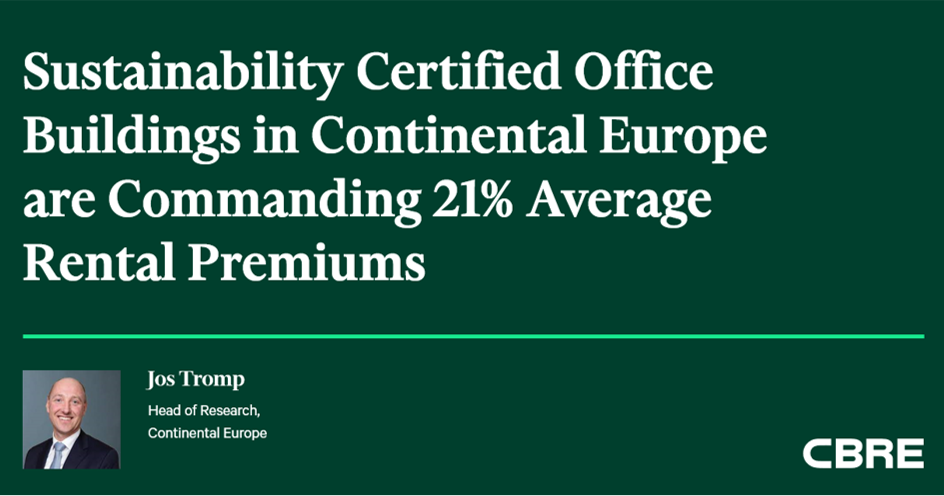 Jos Tromp, Head of Research, Continental Europe presents findings from a CBRE analysis about Sustainability Certified Office Buildings.
CBRE extends its contract with Equinor for real estate advisory services. The agreement covers all office and industrial properties worldwide.
CBRE appoints Christopher Bailey as Head of Valuation and Advisory Services, Nordics
CBRE appoints Patrik Kallenvret to lead its Nordic Capital Markets business
Archive
Authors
About Nordics Real Estate Blog
At the Nordics Real Estate Blog, our experts highlight real estate topics related to Capital Markets and Research for the countries in the Nordic region.
You can follow our analysis of data and trends in the marketplace, read about our work, and meet many of our experts in different roles and functions. The purpose is simple and straight forward; we want to inspire and share our knowledge with you. Hopefully it will result in new insights for you and a fruitful dialogue. Happy reading!